The Easytow advantage for ski & wake boat trailers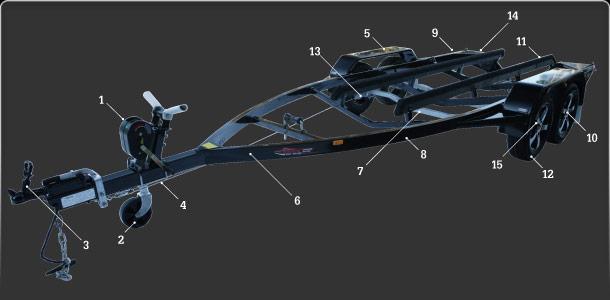 Fulton marine winches perfectly matched to the size of the boat.
Quality side winding 8" swing-up jockey wheel and couplings.
Waterproof quick exchange connectors with tinned wire, no more re–wiring plugs.
Stainless steel brake cable, no more rust.
Guards and Steps can be customised to achieve a unique look.
High quality Australian milled R.H.S and S.H.S steel. Structurally superior, and an ideal composition for galvanizing compared to imported steel.
Custom bent axles to ensure your boat sits as low as possible.
Unique, attractive 'Easytow' side bend.
L.E.D. lights.
2 part marine seals, N.S.K. bearings & Valvoline Optimum Grease.
High quality marine carpet – robust yet delicate against the hull.
Quality Dunlop or Goodyear tyres minimising vibration through the trailer.
Galvansied/zinc-tech axles, springs and hubs.
Rear trolley wheels (inboard shaft trailers only, outboard trailers optional).
Easytow custom 'ET 15' 15 inch rims (17 inch upgrade available, checkout the options page).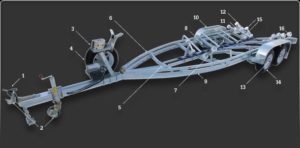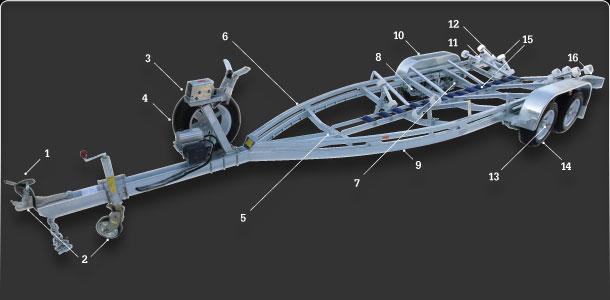 The Easytow advantage for fish & sports boat trailers
The Easytow advantage for fish & sports boat trailers