Category Archives: Ski & Wake Boat Trailer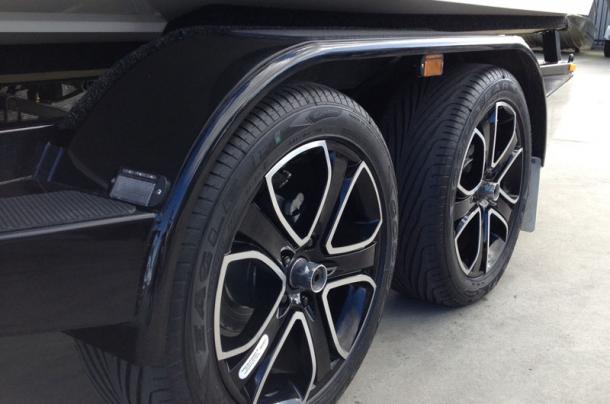 Our New 17" Wheels Have Just Landed and are Ready to Go...
We have just release a new version of our 17" wheel upgrade for the Ski/Wake series. The last wheel has been in circulation for around 2 years, so it was time for a fresh look. They are currently available on all new builds that have the full width (250mm wide) guards. They can also be retrofitted to most trailers that have been manufactured in the last 2 years. Our spare parts department can help you out determining your compatibly.