Other Specialty Trailers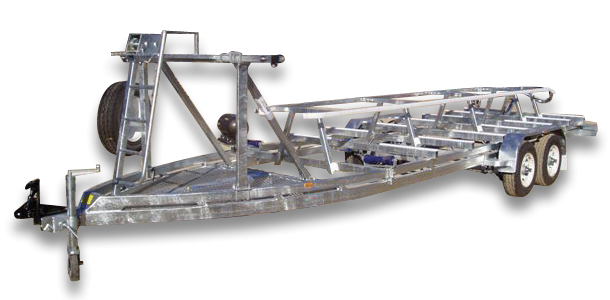 Serious boaters often know what they want and often other manufacturers don't have the skill and expertise to cater for this market. If you have such a requirement, we may be able to help. We custom manufacture trailers for a wide variety of specialty craft including large CATs, to pontoons, to high end tinnie trailers. We even manufacture slip trailers that allow larger boats to be stored rather than moored.
Learn more about the options offered to customise your trailer even further including wheel options, brake options, suspension options, walkways etc...
Learn more about the Hull Support Options and the choices available to customise your trailer.