Ski & Wake Boat Trailers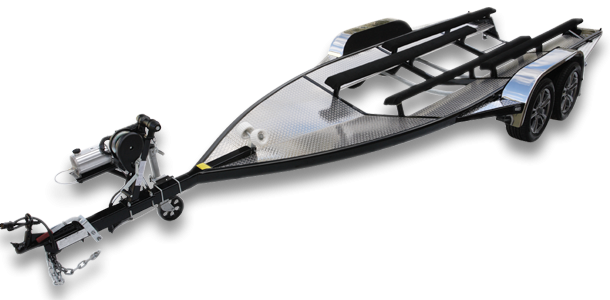 Using only high quality components and refusing to cut corners, each Easytow Boat trailer, is custom built to suit a particular hull. The trailers themselves are CAD designed using a series of very specific and precise hull measurements.
One of our main objectives is to get the boat to sit as low as practically possible. Not only does this make the whole boat and trailer package look great, more importantly it creates a lower centre of gravity which improves towing, launching, and retrieving. With an extensive range starting from a single axle model you'll be sure to find a trailer to suit you.