EZ Wheel Drop Down Spare Mount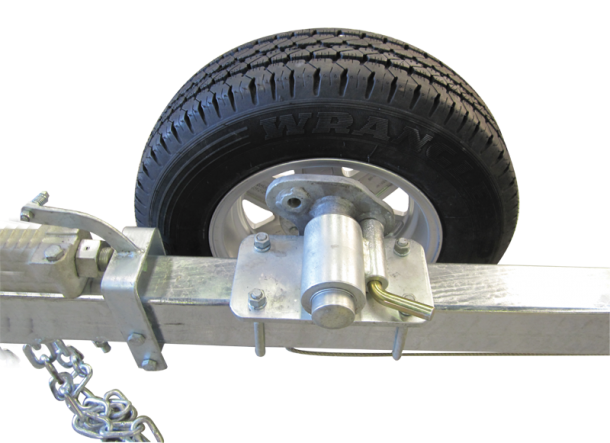 Ideal for launching off the beach or river banks - and spare bearings and hub at your fingertips!...
Always wanted your spare wheel mounted on a hub or disc? Do you forget to carry a spare set of bearings on those trips when you should? This new spare wheel mount is your answer!!!
Coming with two sets of NSK bearings and a spare hub to suit your trailer, this wheel mount has been custom designed and also allows you to swing the wheel down for beach or bank launching. Obviously the size of your boat will determine whether this is possible for your particular situation, but for those requiring to push your trailer into areas you can't back it in to, this is priceless! It is available on new trailer orders and also as a spare part, however on new trailer orders, we often extend the draw bar slightly to allow some extra room to mount it (check your garage for length!). If you purchase it a spare part, you should also be mindful of this.