Deluxe Fulton F2 Jockey Wheel Now Standard On Breakaway Ski Trailers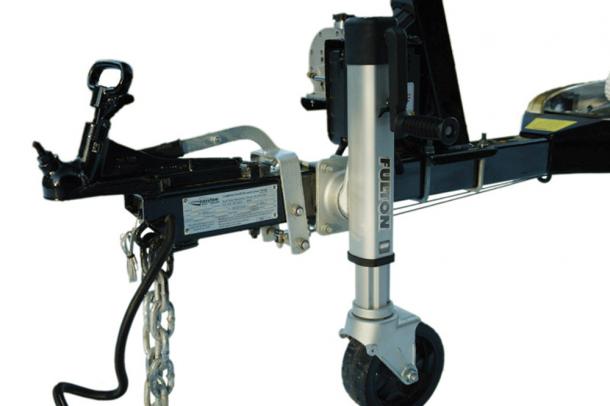 Trailer models SW2400T, SW2700T, SW3000T & SW3300T all now come standard with the Deluxe F2 Fulton Jockey Wheel...
This stylish jockey wheel will compliment your boat trailer and overall package. Featuring a WIDE TRACK WHEEL and ergonomic design, this Jockey Wheel can even be adjusted in height allowing fine tuning to personal circumstances. It even has a Handle Hold Up Clip, which secures the handle to the Jockey Wheel's tube when in the towing position. It has a massive 725kg lifting capacity!!!
This Jockey wheel is also available as an upgrade on our mechanical brake trailers (which is quite popular), and available from our spare parts department.